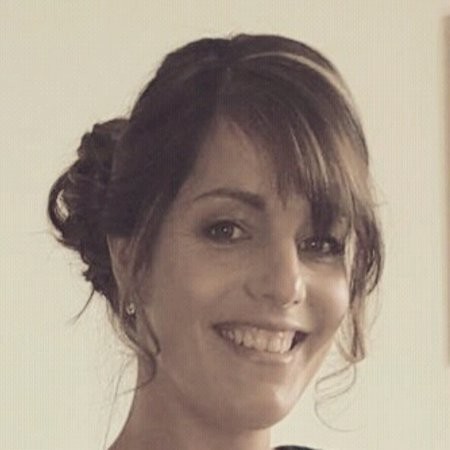 ---
Corinna is the Director of Evolve-Children's Therapy Services Ltd and author of the NAS publication "Sensory and Strategies-Practical ways to help children and young people with autism learn and achieve" and Sensory Motor Strategies published 2018.
Corinna qualified as an Occupational Therapist in 1993 and has specialised in the area of Paediatrics for the last 27 years. She is skilled in a variety of paediatric evaluation tools and treatment approaches, including using the principles Sensory Integration therapy, Therapeutic Listening® and Neurodevelopmental techniques. She is skilled in assessment and report writing and has experience in attending Educational Tribunals. She also has a diploma in Aromatherapy and Advanced Reflexology.
Corinna also works as Clinical Lead for OT for the NAS and regularly presents at conferences and training events around the country.
In addition, Corinna provides clinical training to a wide variety of settings, including the NHS, private practice and educational establishments.
Corinna follows the latest developments in her field and attends regular training and workshop sessions to maintain her professional development.
---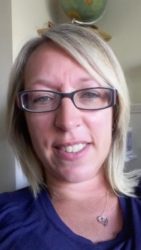 ---
Kirsty Richards – Specialist Paediatric Occupational Therapist (Therapy Manager- Evolve CTS)
Qualifying in 1997 from Oxford Brookes University, Kirsty specialises in providing expert Paediatric Occupational Therapy assessments and interventions. She has completed a variety of post graduate qualifications and training including Sensory integration, Bobath techniques, quick shifts music (Therapeutic Listening) and Social thinking which she utilises in her clinical practice.
During her career she has worked within the NHS as a clinician and manager. Working with children ranging from 0 up to 19 years and their families. Her clinical experience has been within mainstream and special schools, nurseries, clinics and client's homes. Kirsty works collaboratively with children, their families and schools to develop treatment plans that support them to reach their potential.
Kirsty is experienced in using a wide range of standardised and non-standardised assessments to identify strengths and weaknesses in areas such as handwriting, fine and gross motor skills, visual perception and sensory difficulties.
Kirsty is a member of The British Association of Occupational Therapists and The college of Occupational Therapists specialist section for Children, young people and families. She has a broad spectrum of colleagues for peer support and continues to update her clinical knowledge and skills through attending training and reading literature. She is also registered with the Health and Care Professions Council.
---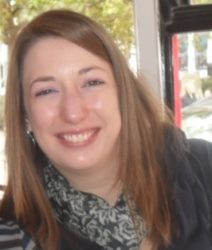 ---
Natalie Hayes- Specialist Occupational Therapist
Natalie qualified as an Occupational Therapist in 2004. She has worked in the NHS within the adult and paediatric sector. She has 8 years' experience of working with children within an acute hospital setting and in the community. Natalie has experience with a wide variety of conditions, including cerebral palsy, complex neurological conditions, Autism, Developmental Co-ordination Disorder and acquired brain injury. She has worked closely within an MDT environment, working with children at home, school (including specialist provisions) or in clinics.
Natalie has experience of using a variety of assessment tools, and uses a child focused assessment and treatment approach when working with families, focusing on a child's occupations, and supporting their ability to participate in their activities of daily living, including self-care, play, and school based skills such as recording of school work, complex feeding assessments for children with physical disabilities, and use of assistive technology such as eye gaze. Natalie has additional post-graduate training, including Bobath, and working with children with Autism.
Natalie has a good up to date knowledge of children's equipment, including seating, bathing, toileting, sleep systems for 24 hour postural care, and manual handling equipment. This is for both home and school environments.
---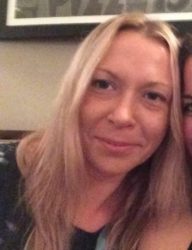 ---
Tenar Batty – Specialist Occupational Therapist
Tenar qualified with her Masters in Occupational Therapy from the University of Sydney in 2012. Upon graduating, she joined a specialist private practice utilising sensory integration, Floor time therapy, and social communication based approaches in both individual and group therapy. Since that time she has worked for the NHS within the community complex needs team working with children both at home and at school, and has had roles within specialist schools catering to complex physical disabilities, autism, sensory processing differences, and social/emotional challenges.
Tenar has worked on an acute paediatric rehabilitation and assessment unit for children post neurological surgery/injury, providing assessment and intervention for upper limb, visual perception, fine and gross motor skills, executive function, daily living skills and more complex sensory processing and challenging behaviours.
She has supported this experience with a number of continuing education based courses, including further sensory integration, upper limb therapy, Developmental Coordination Disorder, Handwriting, Seating and 24-hour postural management.
Tenar focuses on completing a holistic assessment of children's needs that includes both the child's strengths and challenges.  She is able to provide reports and strategies for intervention that supports caregivers to enable the child to meet their potential.
--- ---
Annabelle Jones – Specialist Occupational Therapist
Annabelle qualified as an Occupational Therapist in 1997. She has worked in paediatrics for 15 years both privately and within the NHS. She has experience working in the hospital setting, client's homes, mainstream and special schools and clinics. She works with children from 0 – 19 with a range of complex conditions, including cerebral palsy, life limiting conditions, acquired neurological conditions and children facing orthopaedic surgery, such as spinal surgery, as well as children with Developmental co-ordination disorder, Autistic spectrum disorder and Attention deficit hyperactivity disorder. She has a particular interest in supporting early development in children with special needs.
She also has experience in the assessment and provision of specialist equipment for children who require specialist seats, hoist slings, sleep systems, bath and toileting equipment and small aids.
Annabelle uses a variety of assessment approaches, including clinical observations and standardized assessments to identify strengths and weaknesses in areas that can affect a child's daily living skills, both at home and at school. e.g. gross and fine motor skills, visual perception skills, sensory difficulties.
Annabelle has experience teaching Sensory circuits to school staff.
Annabelle believes that Occupational Therapy intervention should be child and family focused, and intervention should be incorporated into a child's everyday life both at home and in the educational setting. Annabelle has skills and experience of teaching children, parents and school staff techniques and treatment strategies to maximise the individuals potential.
---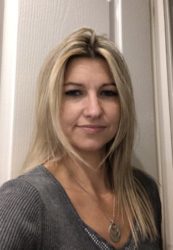 ---
Tracey Adams - Specialist Occupational Therapist
Tracey qualified as an Occupational Therapist in 2007. She has years of experience working within the Disabled Children's Team at Social Services. She worked closely with families, recommending adaptations to the environment, provide seating or shower equipment and supporting with moving and handling. Tracey has supported individuals with a wide range of disabilities, Cerebral Palsy, Autism, Juvenile arthritis and many more. Tracey linked in the schools, councils, and the team of professionals supporting the child working in a multi-professional approach. She provided on-going support as the children grew and their needs change. Since leaving in 2013, Tracey has continued to work with children and adults both in social services, for the NHS and independently. Tracey has undergone the Sensory Integration Module 1 and recently attended a 3 day workshop focusing on the difficulties with handwriting. Tracey is frequently attending regular CPD events, keeping her knowledge up to date with available services, equipment or current practice. She also completes a case management role working with children and adults which she does alongside her clinical work. This role includes attending meetings for the Education Health Care Plan to support the child and ensure all the needs are being met.
---
---
Ellie Overton - Specialist Occupational Therapist
Ellie qualified as an Occupational Therapist in 2009 from Oxford Brookes University and has since worked in the NHS and charity sector with both adults and children with a focus on improving emotional and mental health. Ellie has experience of working with children within mainstream schools as well as with those who receive education in other environments and need support to restart or transition into a new school.
Ellie is an accredited Sensory Integration practitioner, achieving a Distinction in her post-graduate training in Sensory Integration . Ellie can use her knowledge of Sensory integration theory to develop strategies for individual clients to use within the home or school environment to support learning and everyday routines and also has experience delivering Ayres Sensory Integration in homes, schools and specialist Sensory gym spaces.
Ellie frequently uses a variety of standardised assessments to support her clinical observations and make recommendations for interventions.
Ellie has previously been commissioned to deliver interventions for looked after children through referrals from virtual schools and has also delivered interventions funded through the Adoption Support Fund. Ellie has pursued additional training in Cognitive Behavioural Therapy (CBT) Dialectical Behavioural Therapy (DBT) and Restorative Practices and has enjoyed bringing these skills into her work with adolescents.
Ellie is passionate about working with families and parents, focusing on whole family health and wellbeing. She is an experienced trainer and presenter, who enjoys sharing best practice with other professionals including school staff.
Ellie has attended training around trauma informed practice and adapting Sensory Integration treatment to meet the needs of individuals who may have experienced adverse childhood experiences or have mental health needs.
Part of her week Ellie is also project manager of a community cafe in Canterbury, designed to meet the needs of the neighbourhood it is situated in and offer job opportunities and experience to people who might otherwise face barriers to finding employment.
---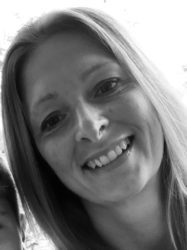 ---
Sharon Armstrong Gillard - Specialist Occupational Therapist
Sharon has worked for several years as an Occupational Therapist in the community for Social services, NHS and private Therapy clinics and services.
Sharon's involvement in the Social services team focused on the assessment and recommendations of adapting the environment with the provision of equipment to suit the needs of the people with physical and learning difficulties. This included minor and major housing adaptations.
Within the NHS, Sharon provided ward based adult Occupational Therapy for patients who required intensive Rehabilitation following discharge from the acute hospital.
Sharon has a small case load of private clients with a variety of conditions, including cerebral palsy, acquired brain injury and autism. Within this role Sharon has close links with the family, home and school environments and MDT.
Sharon currently works with children in specialist educational settings. Sharon's interest area is children who have profound and complex disabilities, including those with Autism, ADHD, Coordination difficulties, sensory and fine and gross motor difficulties.
Sharon is experienced in using a variety of assessment tools and uses a holistic approach when treating the child and family. Sharon's approach focuses on the child participating in their activities of everyday living and maintaining achieved skill sets.
Additionally, Sharon is keen to encourage independence to promote confidence and self-empowerment. She provides Occupational Therapy and programmes for handwriting, self-care, sensory processing, Quickshifts music, uses assistive technology such as Eye Gaze and Proloquo2Go and Kinesiology Taping for neuro and muscular disorders.
Sharon follows the recent developments in her areas of interest by reading relevant literature and attends CPD training and workshops to update her knowledge and skills.
Sharon maintains statutory training such as paediatric first aid, safeguarding and manual handling.
Sharon has a diploma in Aromatherapy and Reflexology. She also teaches swimming to children with physical disabilities and Coordination difficulties. Sharon uses the Hallliwick method to support her swim sessions.
---
---
Clare Rapier - Specialist Physiotherapist
Clare trained at St. Thomas' Hospital and qualified as a physiotherapist in 1988. She has specialised in Paediatrics since 1990, working at Guy's and Lewisham Hospital, various Child Development Centres (including the Newcomen Centre) and Darent Valley Hospital. She works with children and young people from 0 -18 years, who have a range of difficulties. These include cerebral palsy, dyspraxia, genetic disorders , developmental delay, positional talipes, torticollis and preterm birth problems. In addition she has worked with several children both pre and post their selective dorsal rhizotomy operations.
Clare is a member of the Chartered Society of Physiotherapy and the Association of Paediatric Chartered Physiotherapists. She is Bobath trained, to work with neurodevelopmental difficulties and to deliver early intervention with young children. Clare has also trained in the Prechtl's Assessment of General movements, to assess very young babies.
---
---
Rebecca Biro- Specialist Speech and Language Therapist 
Rebecca qualified as a Speech and Language Therapist in 1990. She has over 30 years of experience working with children, within the NHS and private practice. She has broad experience of working with children aged 0 – 19 with speech, language or communication difficulties and has a special interest in eating, drinking and communication difficulties in children and young people with complex needs.
Rebecca has training in:
Augmentative and alternative communication strategies such as Makaton, PECS, visual symbols, touch cues
SOS approach to picky eating
SOFFI support for babies with feeding difficulties
Intensive Interaction
Rebecca is a member of the Royal College of Speech and Language Therapist and is registered with the Health and Care Professions Council (HCPC)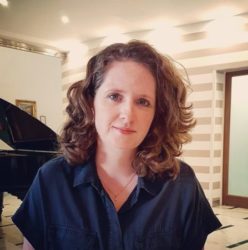 ---
Sorcha Phillips- Integrated Therapist- Counsellor
Sorcha has significant experience working with young people, their families and professionals.
As an Integrative therapist, she takes the view that there is no single approach that can work for each client in all situations. Recognising the inherent value of each individual she works with, she draws upon a variety of approaches such as Cognitive Behavioural Therapy (CBT), Psychotherapy and Person Centred work to support clients.
Sorcha has received training in working with young people diagnosed with a range of difficulties including social communication difficulties, anxiety, panic disorders and disordered eating and trauma (including working with individuals diagnosed with PTSD).
She has experience working with looked after children, young people in mainstream education and those who attend specialist provisions.
A registered member of The British Association for Counsellors and Psychotherapists, Sorcha is committed to continued professional development.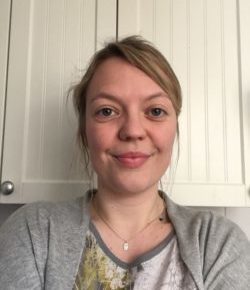 ---
Megan Lewis – Speech and Language Therapist
Megan has been practising as a speech and language therapist since 2016, after qualifying from University of Greenwich in 2015. Megan has experience working with both adults and children, and her most recent experience includes working with primary aged children in mainstream schools and carrying out early years assessments. Megan's experience includes assessing children for Education and Health Care Plans, and training education staff to carry out therapy programmes and group interventions.
Megan has experience using the following evidence based therapy approaches:
- Colourful semantics
- See and Learn (for Down's Syndrome)
- Lego therapy
- Language for Thinking
- Social thinking such as social stories, comic strip conversations
- Attention Autism
- Emotional regulation strategies i.e. 'Zones of Regulation'
- Augmentative and alternative communication systems such as Makaton, visual symbols, Picture Exchange Communication System (PECS).
Megan believes that children learn best when they are having fun, so she endeavours to make therapy sessions fun and creative and tailored to the interests of the child. Megan also believes that building self-esteem and confidence should be at the forefront of children's learning, and this ethos forms the core of her therapy approach.
Megan is committed to continuing professional development and has completed CPD on dysphagia (with Maggie Lee Huckabee), assessing and teaching social skills (with Alex Kelly), and working with bilingual children.
Megan is a certified member of the Royal College of Speech and Language Therapists and is registered with the Health and Care Professions Council (HCPC).
---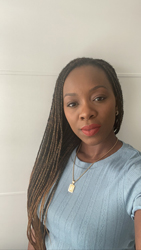 Fola Sutherland - Occupational Therapist
Fola qualified as an Occupational Therapist in 2009, since then she has worked in a number of settings with Children, Young People and Adults. Mainly in the fields of mental health, complex needs, ASD and Special Educational Needs. Fola has worked within the NHS, private inpatient mental health settings, local authorities, schools and community settings. She has worked with children, young people and adults with a range of diagnoses including anxiety, depression, ASD and ADHD. During her career, Fola has worked in a range of settings, supporting individuals with complex needs across childhood and adulthood. Fola has engaged in service development at senior level as a Head of Occupational Therapy within a private inpatient unit, as well as engaging in a range of CPD activities, including guest lecturing at the University of Essex. Since embarking on private practice, Fola has begun her journey to become a Sensory Integration Practitioner, which will be completed later this year. Fola continues to be committed to her professional development and has had a number of published articles in OT publications. Fola is proficient in a range of standardised and non-standardised assessment tools and is confident in supporting families to implement treatment plans as home. Fola has experience supporting teaching staff to provide appropriate support to children with complex needs. Fola is a member of the Royal College of Occupational Therapists and the Health and Care Professionals Council.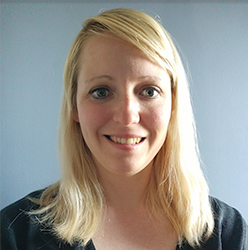 Clare Hewitt- Occupational Therapist
I am a highly skilled and qualified Occupational Therapist, graduating from Canterbury Christ Church in 2012.
I am committed to delivering a high level of OT service delivery to the clients I work with and have a special interest in working with children and young people with autism; learning disabilities; emotional regulation and mental health difficulties; as well as behaviours that challenge. I provide assessment and tailored interventions, through group and individual therapy sessions as well as working collaboratively with the team and family around each child.
I am passionate about supporting children to help them meet their potential and have worked in private practice as well as public sector health and social care settings, including within a Child and Adolescent Mental health inpatient unit. 
I have a keen interest in sensory processing difficulties and have experience of assessing and providing guidance and treatment for children with sensory processing difficulties, to help meet their needs in home, school and other settings.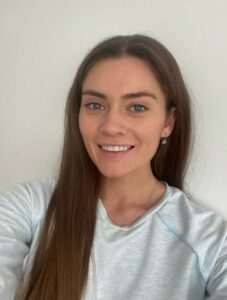 Charlotte Goodson- Specialist Occupational Therapist
Charlotte qualified as an Occupational Therapist from Canterbury Christ Church University and specialised in Paediatrics straight away. Shortly following her graduation, she enrolled to complete her Sensory Integration training and is now a qualified sensory integration practitioner to level 3. Throughout Charlotte's years as an Occupational Therapist, she has worked in clinics, mainstream schools, special education schools, colleges, nurseries, and hospitals. Charlotte has particular interest in working with children with Autism, Selective Mutism and Pathological Demand Avoidance.
Charlotte has great experience in completing various standardised and non-standardised assessments with children from 6 months to 18 years old and has
 up to date knowledge of postural seating options for children and teenagers within the home and school environments. 
Charlotte has worked across the private sector and NHS throughout her career. In her previous role, she developed and facilitated an online training course to teach parents, teachers, and professionals about Sensory Integration and how to support children with Sensory difficulties.  
Charlotte maintains her continuing professional development by volunteering on research projects, attending a monthly research article club, regular supervision and most recently attending Sensory Babies 36-hour training course and The Zones of Regulation day course.
In her spare time, Charlotte volunteers as a Co-Opted Governor for SENSE College East and attends the quality and curriculum sub-committee.